Orlando Ribeiro – Journey from a Geographer
In 1911, Orlando Ribeiro, humanist, art lover, erudite explorer of the world, founded the scientific basis of the National Geography and becomes an unique figure of this science.
His field notes and photos of his inseparable Leica need to be shared on a documentary that aims to bring together the absolute richness obtained through this so perceptive and sensitive perspective: the geographer's eye.
The camera traveled to places that the master Orlando Ribeiro helped us to understand and love. Arrábida, Beira Baixa, Madeira, Capelinhos and the Fire Island are some of the places we have revisited.
Screenings
10 Feb 2011 – Premiere – Fundação Calouste Gulbenkian, Lisbon, Portugal
13 Feb 2011 – Broadcast on RTP2
2 Dec 2011 – DVD Release
2011 Vidas de Ciência – Centro Ciência Viva, Bragança
2011 Curtas Científicas – Ciclo de Cinema Científico, Porto
2013 Centro Cultural Emmerico Nunes, Sines
2013 Colóquio Internacional Conhecimento e Ciência Colonial – Fábrica Braço de Prata, Lisbon, Portugal
With
Fernando Alves, Vítor Nobre
Original Title: Orlando Ribeiro – Itinerâncias de um Geógrafo
Genre: Documentary
Country: Portugal
Length: 58′
Year: 2011
Directed by
António João Saraiva
Manuel Carvalho Gomes
Produced by Pedro Canavilhas
Cinematography by Leandro Ferrão
Bruno Telésforo
Miguel Cilindro Figueiredo
Edited by Miguel Cilindro Figueiredo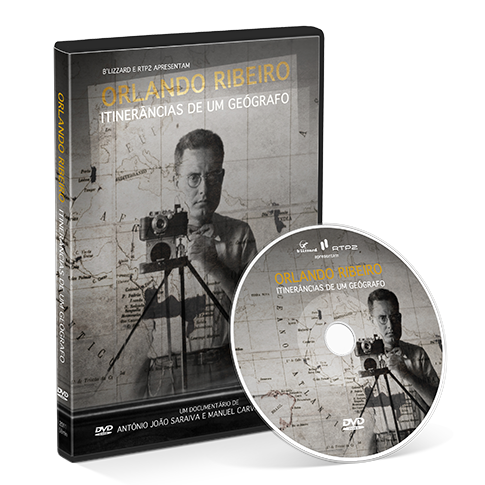 For international orders,
please send an e-mail to geral@b-lizzard.pt